Painting your property can have significant benefits.  See our blog on benefits of painting your home's exterior and benefits of painting your home's interior.  Choosing the right painting company can maximise these benefits. However, conversely the wrong painting company may mean that you are not gaining the benefits you might otherwise achieve. Many of our customers have asked our advice on how to choose the right painting company. So we decided to write this blog.
Meet your painting company representative prior to the job
Meeting your painter enables you to check on a few things before choosing the right painting company.  Things you may want to note are their timeliness, knowledge of paints, surfaces and similar jobs. You have the opportunity to ask them questions face to face so that you are able to judge the way they respond. Below are some questions to may want to consider.
Questions to ask when choosing the right painting company
Do they offer a guarantee?
Do they have the proper qualifications/Are they licenced? Note: (You can check painting company's licence status (including any insurance claims) on the NSW Service website:
Are they insured?
What type of paints do they use?

Low VOC paints? (low Volatile organic compounds)
Light-resistant paint?
Fade-resistant paint?
Non-slip coatings for commercial/children/elderly

Do they have a tried and proven methodology?
How long have they been in business?
Do they prepare surfaces properly?
How will our work/home be disrupted during painting?
We look forward to answering all these questions for you. We have published most of the answers on our Painting Services page. However, we look forward to discussing them with you in as much detail as you need.
Reviewing the Quote
Find out what is included in the quote. You should expect the following: scope of work, sequence and timing of paint to be completed, specification of preparation, the number of coats, products included i.e. types of primer, paints etc, cost and payment schedule, and the workmanship guarantees.
As tempting as it may seem to accept the cheapest quote, it may not be the cheapest in the long term.  If the quote seems very low and too good to be true, it is probably is. It may seem that you are saving money.  However, in the long term you may end up with cost over-runs and re-painting.  Reputable professional painters have the right tools, paints and products to ensure a long-lasting, quality result. Therefore, they may not be the cheapest quotation.
Make sure you read the contract carefully before signing and ensure the contract contains a payment schedule and timings as well as any special conditions you agreed up front.
Pay it forward
When you are happy with your painting job, pay it forward.  Help the next client by posting a great review on Google or on your painter's website.
You may be surprised to find out how hard it is to garner reviews, even when your clients love your work!  We would love to get your Google review here or individual review on our website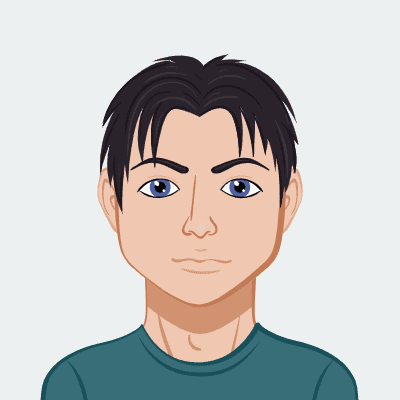 Bob Popich is the founder of Painting Pros – Painting professionals undertaking residential, commercial and industrial painting in Sydney. Bob prides himself on customer service and exceptional painting workmanship. Bob has learned all he knows from working with other companies on the business side. He has always had one common goal; to provide the best painting services in Sydney.