We're Professional in everything we do!
Do you need a paint professional?  If so, you've come to the right place! We're the consummate paint professional in everything we do. We know that a professional painting job is all about minimal disruption and maximum wow factor. That's why we've put together the reasons why we believe we can do this better than other paint professional.
Personal touch
We know that you will either have questions, changes or just need to speak to someone at different times during the painting job. The owner of the business is very much involved in the business.  He is readily available to answer any of your queries and he will ensure you are completely satisfied every step of the way. He can also arrange for the job to be done in stages to ensure minimal disruption to your home.
Customer satisfaction
Delighting our customers is our goal and we pride ourselves in our results. We will work with you to make sure you're happy throughout the job. We'll show up on time and when we say we will. We're always available and understand that flexibility is an important part to customer satisfaction. But don't listen to us, listen to our customers. Read our testimonials here.
We increase the value of your asset – your property
Sydney property prices are going through the roof!  The trick is to stay above the market. An expert paint job will not only maintain and protect your home, it will also make it more aesthetically desirable which will increase its value. It's a well-known fact that an expert paint professional can make a tremendous difference to a property price, as noted in this domain.com.au article
In short, hiring the best possible paint professional, such as Painting Pros, is one of the best ways to increase the value of your home.
Your home is your haven
We understand that your home is your haven. That's why we do the job in stages to ensure that you're as comfortable as possible in your home during the painting process. We cover, mask and protect your furniture and fittings and do a great clean up after we leave. Many of our customers tell us that we leave the place cleaner than when we arrived. Check out our preparation process here.
We protect your valued asset – your property
We know that your property is one of, if not the, most valuable assets you have. So it needs to stand the test of time.
Even though painting can be pretty technical, we have the smarts to know it all. We're the paint professionals, which means we're fully licenced and Dulux accredited. In short, we know our paints. That means our highly skilled team will use the best paints to rejuvenate and protect your property over time. We will consult with you to discuss the best way to create the results you want.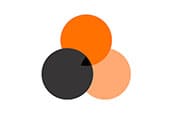 Colour Consultation
We know that choosing the right colour is one of the most important and hardest parts of the painting process for you. That's why we provide a professional colour consultation service to help you choose the colours that work best for you.
Guarantee
We know you will love our professional painting, just like our other clients. We're so confident, that we'll give you a 5-year guarantee.
No surprises
We know you don't want any nasty cost surprises half way through the project so, we'll give you an upfront fix price. That's one of the reasons we're the paint professionals.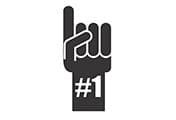 Our Results are Second to None
Our rigor and attention to detail means the final result will be second to none. So, your property will not only be protected and durable but also look fantastic.
Professional Painting Process
Our extensive experience and professionalism has been honed down to a proven 9-step process from quote to clean up.  Each step of the professional painting process is focussed on your satisfaction. Our process combined with our expert workmanship means we achieve a result that is second to none. Read about our proven professional painting 9-step process here.
Professional Painting Preparation
Part of our 9-steps involves detailed preparation because we know that thorough preparation leads to outstanding results.  A long-lasting finish is achieved if the paint adheres properly to the surface, this can only be done if you prepare the surface thoroughly. Refer to our services page for examples of our professional painting preparation.