Should I paint my home?
Many people ask themselves: "Should I paint my home or should I hire professional painters?".  We are often asked: "Why hire professional painters?"
You may think that painting is easy. However, it takes real skill to achieve a great result, especially if it is important to get the job done quickly. If you hire professional painters, they should be licensed, trained and qualified to do the best job for you.
The purpose of this blog is to understand the benefits of professionals when choosing between DIY or Professional Painters.
Time
Our most frequently asked question is "how quickly can we get this done".  Most people want the paint job completed quickly.  If you DIY it usually takes a great deal longer. The experience and expertise that professional painters' possess means they can complete the job more quickly and get a better result. A reputable professional painter will give you a timeframe and stick to it
Result
The results that you achieve from a reputable professional painter is outstanding. Which is not surprising since its their business.  Their experience, expertise and training means that they know what they're doing and they have tricks of trade to get the job done more efficiently and with better results.  They understand that detailed preparation leads to an outstanding finish and know the right tools and paints to use for each surface
Details
Professional painters pay attention to the details because they know that if they compromise on the details it will show in the end result.
Insured
Professional painters have a licence which means they have insurance.  Therefore, if anything is damaged, they can cover it through their insurance.  You can have the peace of mind that is something goes wrong with the job, you are covered. There are conditions, so make sure you discuss this with your painter prior to commencement
Preparation
Preparation can be very time-consuming. Professional painters know how to prepare to ensure a quality finish.  A reputable painter knows that proper preparation leads to excellent results. If you were to DIY, you may not know how to do so or what tools to use to prepare.  If you do know, it maybe a costly, time-consuming and physically laborious and taxing process to prepare properly.
Tools
A good paint job requires more than paint and a paintbrush.  Depending on the job, it may require safety tools. If you were to purchase the high-quality tools that a professional painter uses, it would be very costly.
Expertise
A professional painter knows the right paint to use on each surface to ensure the right finish and durability
Ideas
A professional painter has vast painting experience and can offer ideas and suggestions you may not have thought of.
Safety
There are hazards to painting. Professional painters are trained in safety measures and won't take risks when it comes to your home or your safety. If something goes wrong, they are insured. However, a DIY painter is subject to risks.
We hope that we have helped you answer the question: "Should I hire a painter or do it myself?"
Painting Pros specialise in painting. They know the tricks of the trade and have the know-how to achieve a great result in the shortest timeframe.  Painting Pros pride themselves on getting the job done on time with minimal disruption to you and with an outstanding finish.  So go ahead, fill out an enquiry form today.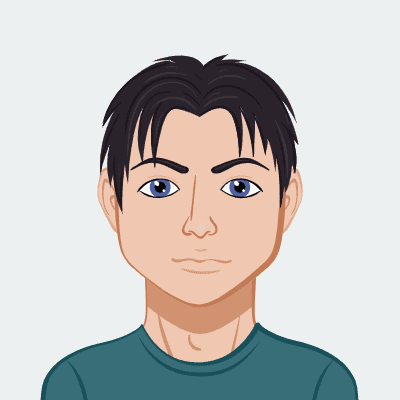 Bob Popich is the founder of Painting Pros – Painting professionals undertaking residential, commercial and industrial painting in Sydney. Bob prides himself on customer service and exceptional painting workmanship. Bob has learned all he knows from working with other companies on the business side. He has always had one common goal; to provide the best painting services in Sydney.