In a renewed focus on our blog, we hope to be sharing plenty of posts with you in the near future. These will include recent examples of work that we've done as well as painting tips and pointers. We hope this will show just how passionate we are about our work!
This month one of our regular Alexandria based clients had a problem with some steel handrails. For an unknown reason, the paint was failing thus making their appearance unsightly.
It was apparent that the original paint would have to be chemically removed as the surface was too unstable to apply new paint. Once removed, the cause of the failing paint became obvious. The steel was rusting under the paint surface! The were a number of causes for this rust beneath the paint:
The steel was never galvanised
No primer was used before the finish coat
The paint work was not suitable for this application
To remedy this and remove the rust, we first used pneumatic needle guns (our preferred method, sand blasting, would not have been appropriate here). Next we used electric sanders and mini belt sanders. Then, to finish off, we applied chemicals to ensure the surface was pristine and ready to be repainted.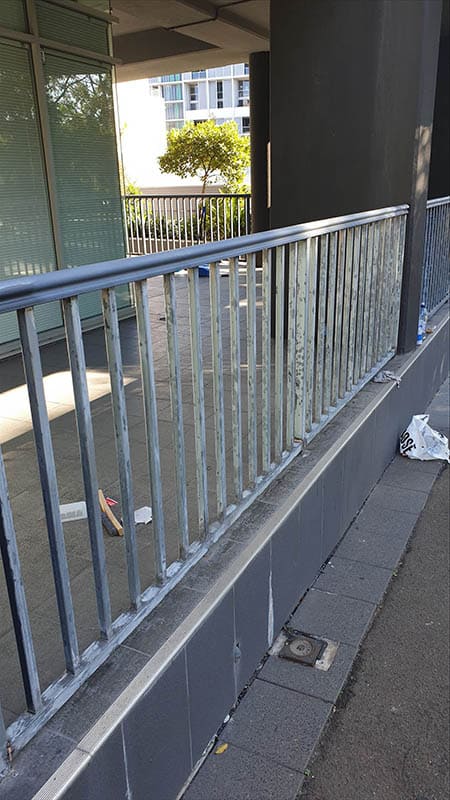 This time around we made sure that our client's handrails had an effective paint system. We started with Dulux Metalshield Cold Galv Primer. Then we applied 2 coats of Dulux Durebild STE epoxy (which provides the steel with very effective moisture protection). Finally, we applied 1 coat of Dulux Weathermax to give the surface a super glossy finish and protect the epoxy from UV. The paint was applied with an electrostatic spray gun. The biggest advantage of using this type of spray gun is that it gets into every little corner of the surface thus ensuring that it is completely protected from rust-causing moisture.
As you can see in our progress photos, the end result is spectacular!
If you have a project you need help with or just have some technical questions, feel free to contact us – we would be more than happy to help you out.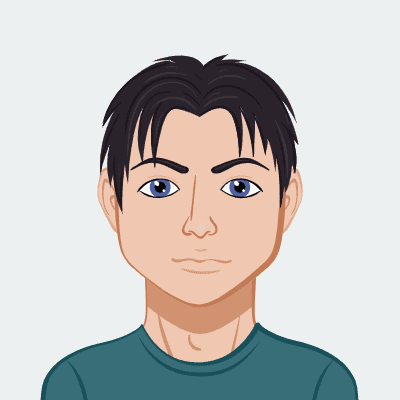 Bob Popich is the founder of Painting Pros – Painting professionals undertaking residential, commercial and industrial painting in Sydney. Bob prides himself on customer service and exceptional painting workmanship. Bob has learned all he knows from working with other companies on the business side. He has always had one common goal; to provide the best painting services in Sydney.